Google Ads:
Google Adwords Service.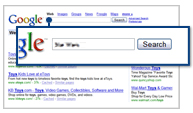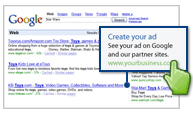 On Google people come to find something and they use certain terms of words in google search. These terms Google define as KEYWORDS. Google Ads is place where your ad appears beside relevant Google search results.
The most important factor that let Google earn money is Google Adwords. According to Wikipedia report Google has gain revenue from ads around 42 billion US dollars in year 2012. Click to link - For more info on what is Adwords - by Wikipedia
We offer you both CPC + CPM services. GDN - Google display network is helping our clients to gain new customers. Have a try of most fast advertising and quick result oriented with our cost effective and budget saving plans. Contact with your website and services you require. We are open for all new projects. Thank You.
What we do in search engine optimization (SEO)?
Manual Links Submission & Web Contain Writing.
Website Submission.
Content Writing & contain submission.
Free & Paid Backlinks.
Google Adwords & Google Display Network.
Optimize low cost keywords.
Create & maintain Campaigns.
Analysis & Reporting.
Optimize website for Google & other search engines.
Keyword Research.
Optimize meta tags & alt image.
Correct error pages & links